Case Study - Search Engine Optimization (SEO) - Trading Platform
The client from Durban that supplies a vast range of quality products to national retailers, wholesalers, small-to-medium enterprises and corporate companies throughout South Africa wanted to implement the SEO process. The products supplied by the company are Christmas crackers, confectionary, durable plastic products, toys, paper products, and packaging solutions.
Centillion Trading is one of the leading manufacturers of quality plastic products in the country. The company's paper and packaging solutions are trusted by leaders in the local restaurant and catering trades. The company offers brands such as Merrimaker, Cavendish, Harvey,and Massam, which are extremely popular, and are loved by all.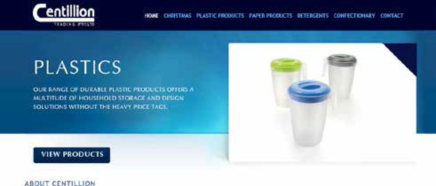 Problems
The company wanted to be top in its market. People search online for the addresses of the nearest stores, so that they can visit the stores. They like to browse the products online before they make a purchase. Hence, it is imperative that the company's website, www. centilliontrading.co.za, appears in top searched result for related keywords. DART suggested that the company gain prominence in Google, Bing and Yahoo, which are the most common search engines. The client wanted to achieve higher traffic flow to their website.
Methodologies
DART identified the related keywords, and created a keyword rich content for the website. DART performed on-page SEO to make the site friendly to the major search engines and to remove the anomalies of the site. Properly Meta tags were added; site map was created and the required codes to make each and every page searchable were added.
Results
The website now appears on the top page in Google search on typing the keywords, "Alien Sweets"; as shown below. Other keywords like "Toilet Papers", "Cavendish Sweets", and "Merrimaker Toys" also yield top searched results.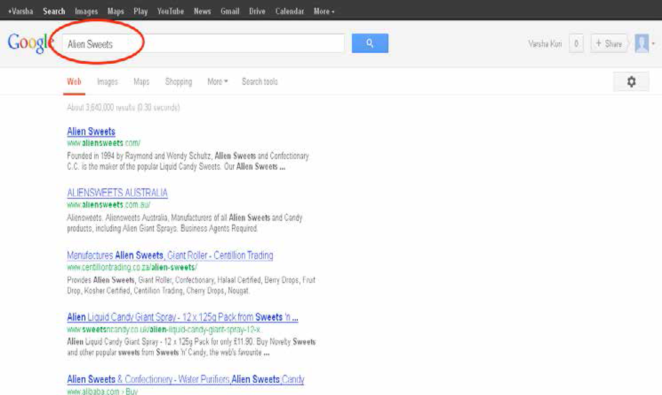 DART's SEO Services
DART adopts ethical SEO techniques to bring the clients website higher up in search. DART strives to provide cost effective solutions to its clients. The team at DART regularly researches for updated techniques that will help achieve higher rankings.