Case Study - Search Engine Optimization (SEO) - Online Clothing Business
The US based sports apparel store has been manufacturing high performance technical running apparel in Los Angeles, California for 20 years. It offers ultra-lightweight apparel fit for running, and other sports activities. The online stores holds two patents for its running shorts with pockets. It is the best product in the market at present. All of the products are made from US manufactured fabrics.
Problems
The client wanted higher visibility on the first page of Google search for some of their targeted keywords of the site www.raceready.com. The site was not ranked in the Top 10 on Google for several important keywords in a few of their important product categories. Their goal was to generate more traffic by ranking more highly-searched competitive terms and to regain their rankings that had slipped as more competitors moved into the market. The site was also built in a way that was very difficult for search engines to crawl for content. This resulted in a situation in which the few SEO elements that could have potentially aided the site (page titles, meta descriptions were not effective.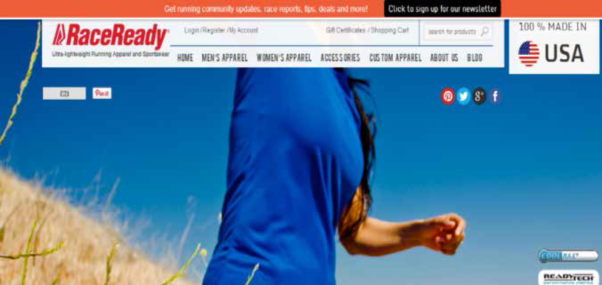 Methodologies
DART developed a website specific optimization strategy and implemented it for each of the pages. Our Analysts have added keyword-rich content at the proper density levels to each of the pages. Each of the products was optimized with relevant keywords and descriptions.
Results
Within a few weeks of implementing our on-page SEO process, the website started displaying on the topmost in Google searches. While searching with the keyword, "Unisex Cool-T" the site came up in the first page which was client's top priority. The site slowly responded to other keywords like "LD Easy", "Sixer Shorts", and "LD Easy Shorts" also yield top searched results. Our SEO resulted in a real boost in traffic to the website.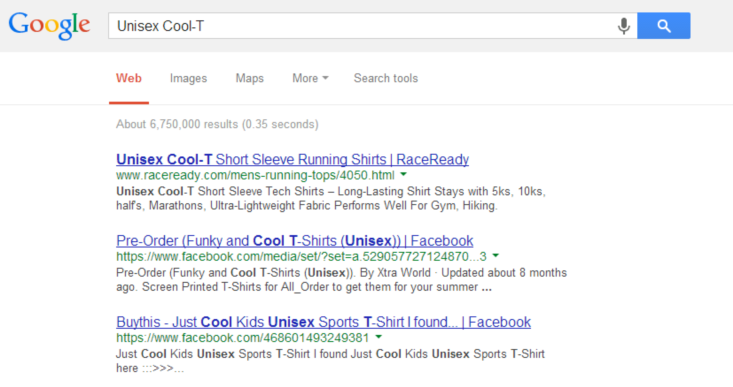 DART's SEO Services
DART's Search Engine Optimization (SEO) service offers a unique competitor analysis and keyword research. DART has a set of 45 processes for SEO. The SEO team at DART provides optimization of keywords, landing page optimization, and content improvement. The DART team regularly undertakes research to look for better techniques.